---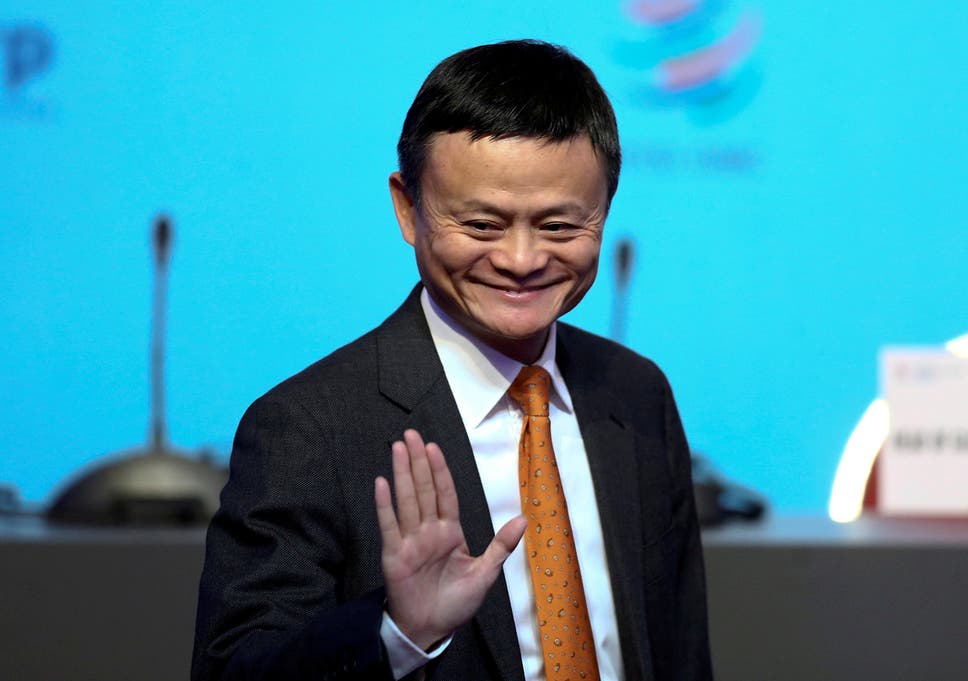 What is going at Alibaba? ?
Alibaba reported a comfortable double beat for FQ4/2019 with EPS of $1.28 and revenue of $13.9B, representing 51% Y/Y growth. Although part of that growth is driven by consolidating acquired businesses throughout the year, organic growth still amounted to 39% Y/Y, which can only be described as very strong. Headline figures are useful, but to understand the business, we'll look at results on a more detailed level.
Cloud computing continues its hyper growth
The segment grew 76% Y/Y as it has now surpassed a quarterly run rate of over $1B with $1.151B during the March 2019 quarter. Alibaba Cloud is expanding and diversifying its customers, features and revenue base. Alibaba is the largest cloud computing service provider across the Asia Pacific region with significant runway still ahead. Ongoing investments in its Cloud segment will help keep and expand that position, but that comes at a cost.
The segment reported adjusted EBITDA of -$24M for the quarter, but that was already significant improvement from a year ago. This time adjusted EBITDA margin came in at negative 2%, whereas it was at -8% the previous year.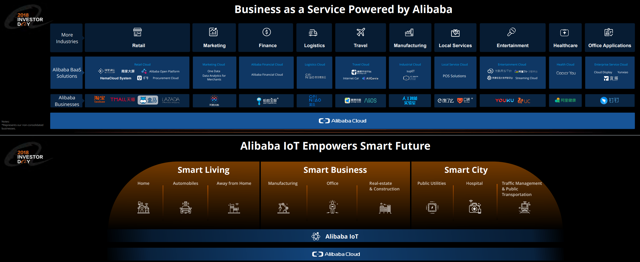 Future Growth Estimates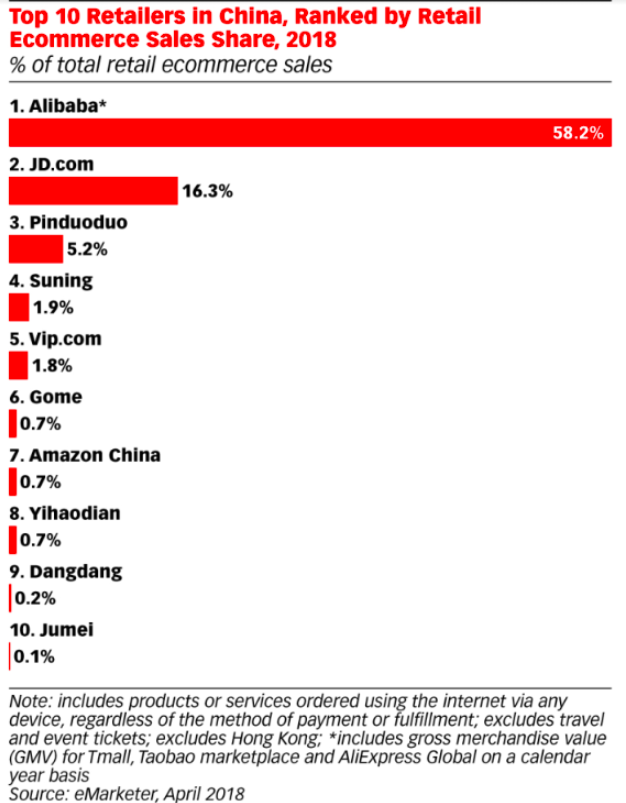 ---
Alibaba makes it easy to do business anywhere.

This is the business model of Alibaba, the Chinese e-commerce platform that connects buyers and sellers all over the world. Quoting Wikipedia: "Alibaba is the world's largest and most valuable retailer since April 2016, with operations in over 200 countries, as well as one of the largest Internet companies. Its online sales and profits surpassed all US retailers (including Walmart, Amazon and eBay) combined since 2015. Alibaba is an ecosystem of marketplaces. Their vision is to build the future infrastructure of commerce. Their mission is to make it easy to do business anywhere.
Why is Alibaba's business model special in regards to exponential business models?
Alibaba solves problems for the masses. Prior to their platform, small Chinese entrepreneurs didn't have other forms of support to start and grow their business.
The value proposition for sellers is to allow their dreams to come true by having access to a global marketplace. They enable entrepreneurs to do business on their own terms and manage their shops from anywhere in the world.
Alibaba was born digitally native with the mentality of Algorithms to its core. All trade activities are monitored and tracked with the purpose of optimizing value exchange within the ecosystem of platforms. They continuously invest and experiment with virtually all new technologies (AI, Big Data, blockchain, and more).
Alibaba's employees are entrepreneurs. Jack Ma states "he would rather hire entrepreneurs than seasoned business executives, who are always looking over their shoulders, trying to please their bosses rather than their customers". The company is designed as a network in which people are connected internally to work as a team for customers, and also make a difference for society at large."
Alibaba (only) works together with partners that can add value for customers and the ecosystem as a whole. For example, their affiliate Ant Financial works with its partners to considerably reduce CO2 emissions. By working with logistics companies, Alibaba has built one of the most efficient logistics networks in China and around the world. They also work together with real estate companies to expand into open traditional brick and mortar retail outlets. Jack Ma's company also collaborates with their rivals Tencent and Baidu to take Artificial Intelligence to the next level and into the future.
Here you can check the Total Visitors of that Article Globally